EYE CONDITIONS WE
TREAT INCLUDE:
Cataract
Macular Degeneration
Retinal Conditions
Glaucoma
Diabetic Eye Conditions
Pterygium
Eyelid Tumours and
Malpositions
Welcome to Garden City Eye Clinic
We offer premium specialist eye care to our patients and their referrers. Dr Michael Statham specialises in cataract surgery and the treatment of macular disorders and is fellowship-trained in these areas.
We also offer specialist services in glaucoma and comprehensive ophthalmology. We have invested in the latest technology, including OCT-guided ocular biometry to provide the most accurate information for the selection of intraocular lens implants and also advanced OCT macular imaging and retinal angiography. Cataract surgery is performed at the Toowoomba Surgicentre and St Andrew's Toowoomba Hospital, where the latest in surgical systems are available.
Please contact us today for an appointment.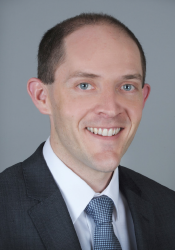 Dr Michael Statham Ophthalmologist
MBBS (Hons 1) BAppSc (Optom) (Hons 1) FRANZCO
Monash Fellowship (Cataract Surgery & Medical Retina)
Royal Victorian Eye and Ear Hospital Advanced Surgery Training
UQ Graduate of the Year Prize (Dux of Year of all UQ)
University Medal for Medicine (UQ) (Dux of Year)
University Medal for Optometry (QUT) (Dux of Year)